Writers Forum Magazine Subscription
Are you a budding author and love nothing more than putting pen to paper to offload your latest creative ideas.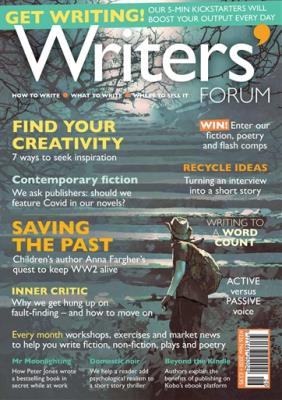 A Writers´ Forum magazine subscription is the ideal pick for you. Featuring exclusive interviews with successful authors and their top tips for success – from beating writer´s block to getting published – as well as guides to working with editors, researching and creating an original story, it´s an essential for amateur authors and established writers alike.
Offer(s)
Print Edition
Digital Edition