People´s Friend Special Magazine Subscription
The People´s Friend Special magazine brings readers more stories, great puzzles and interesting interviews with talented writers.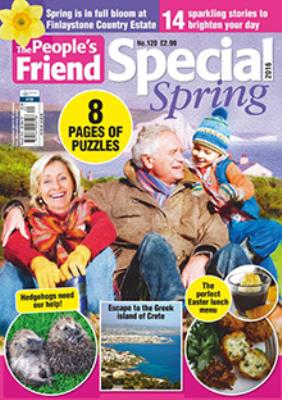 Released seventeen times a year this magazine is packed full with everything a fan of the weekly edition loves, if you want more stories and more entertainment this is the magazine for you.
Offer(s)
Print Edition
Digital Edition
Enjoy People´s Friend Special magazine and unlimited access to over 7,000 magazines and newspapers on your mobile and tablet. All the magazines and newspapers you can read for just £7.99 a month.
Try 1 months for free.