Writing Magazine Subscription
If you´ve always wanted to write (but never known how to start) or if you´ve already got a book under your belt, a Writing magazine subscription is just what you need to practice, develop and publish .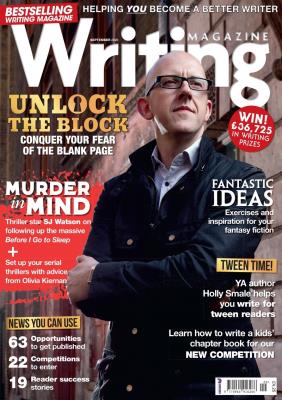 Filled with author profiles, tips from agents and advice from publishers, Writing magazine is a great way to get your started – or back in the saddle – with writing your very own fiction and poetry. Discover how to beat writer´s block, develop a character, write for children or choose a genre – it´s all there in every issue of Writing magazine.
Offer(s)
Print Edition
Digital Edition
Enjoy Writing magazine and unlimited access to over 7,000 magazines and newspapers on your mobile and tablet. All the magazines and newspapers you can read for just £7.99 a month.
Try 1 months for free.