Lady Magazine Subscription
The Lady Magazine has remained a trusted and reliable source of advice, opinion and support to women for over 130 years.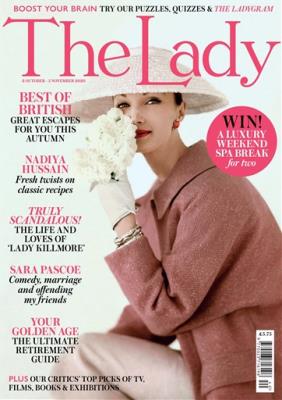 Featuring commentary, fashion, travel, reviews of the latest books and the arts, cooking ideas and gardening tips, thousands of readers already look to The Lady Magazine for their regular intake of inspiration and culture and carefully sourced domestic recruitment.
Offer(s)
Print Edition
Digital Edition
Enjoy Lady magazine and unlimited access to over 5,000 magazines on your mobile and tablet. All the magazines you can read for just £7.99 a month.
Try 2 months for free.