Le Monde Diplomatique Newspaper Subscription
The English Language Version. Subscribe today to Le Monde diplomatique newspaper and save money plus get FREE access to our searchable archive.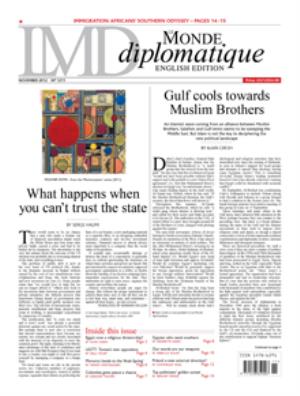 Meet a major international paper that is truly independent. Le Monde diplomatique sees the world in fresh ways and from a different viewpoint. That focuses on places no other publications reach. That makes clear what is happening globally, and why, every month. Le Monde diplomatique specialises in authoritative journalism - things nobody else knows about until we´ve exposed them and important stories other papers miss altogether.