Mountain Biking UK Magazine Subscription
Discover the UK´s bestselling and best loved mountain biking magazine.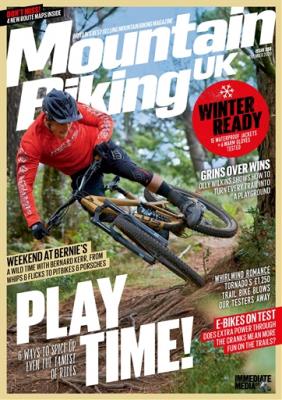 Chock full of the very best bikes available in the UK and internationally, a Mountain Biking UK magazine subscription is a great way to stay up to date with this amazing adrenaline-fuelled hobby and sport. In every issue you´ll discover new routes, new bikes, new gear to try and the stuff that the Mountain Biking UK really rate.
Offer(s)
Print Edition
Digital Edition
Try FREE for 7 days.
Enjoy Mountain Biking UK magazine and unlimited access to over 5,000 magazines on your mobile and tablet. All the magazines you can read for just £7.99 a month.
Try 2 months for free.