TV Times Magazine Subscription
With over fifty years of TV heritage, TV Times is one of the UK´s best-known magazines.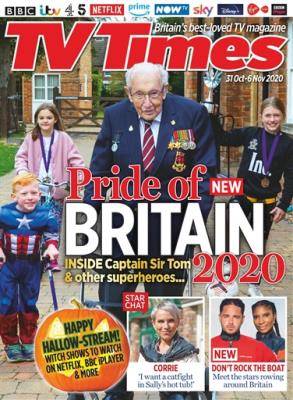 Covering the top 56 shows, you´ll never miss what´s on and the highlights to watch this week. Enjoy your unique access to the nations favourite stars, for exclusive in-depth interviews and spectacular photo shoots with a TV Times magazine subscription. Do you struggle to choose a film to watch. TV Times magazine makes this decision easier with a star rating system from 'don´t miss´ to 'poor´ and with the low down on all movies scheduled, you won´t need to struggle to make up your mind again.
Offer(s)
Print Edition
Digital Edition
Enjoy TV Times magazine and unlimited access to over 7,000 magazines and newspapers on your mobile and tablet. All the magazines and newspapers you can read for just £7.99 a month.
Try 1 months for free.