Surrey Life Magazine Subscription
A Surrey Life magazine is packed full of everything you need to make the most of life in this county.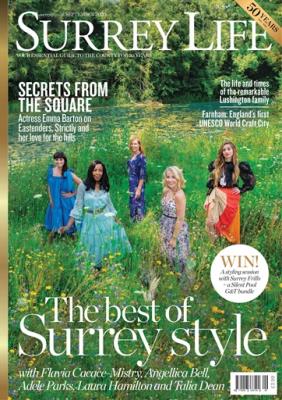 Discover the heritage, culture, traditions and local events happening around Surrey inside each and every issue. From local news and social events to country walks and delicious restaurants, you´ll find something new to discover inside Surrey Life magazine. Brimming with fantastic photography of the Surrey Hills and the surrounding countryside, you´ll also enjoy the guides featuring the top things to do including, arts and culture, food and drink, as well as activities for the entire family.
Offer(s)
Print Edition
Digital Edition
Enjoy Surrey Life magazine and unlimited access to over 5,000 magazines on your mobile and tablet. All the magazines you can read for just £7.99 a month.
Try 2 months for free.