Hello Magazine Subscription
Packed with the latest Royal family news, celebrity interviews and exclusive A-list wedding and baby announcements, a HELLO.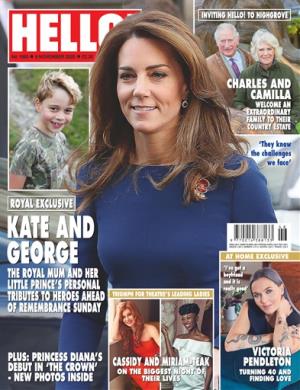 magazine subscription makes the perfect gift for that special someone who loves to be in the know on all things A-lister. Featuring the very best in fashion, beauty and lifestyle with choices inspired by the most stylish stars around the world plus respectful updates on the monarchy, HELLO. magazine is your weekly bible for the glossiest worldwide news.
Offer(s)
Print Edition
Digital Edition
Enjoy Hello magazine and unlimited access to over 5,000 magazines on your mobile and tablet. All the magazines you can read for just £7.99 a month.
Try 2 months for free.
Free Issue(s)