Apollo Magazine Subscription
Apollo magazine is a spectacular, sophisticated and sensational read delving into the world of art.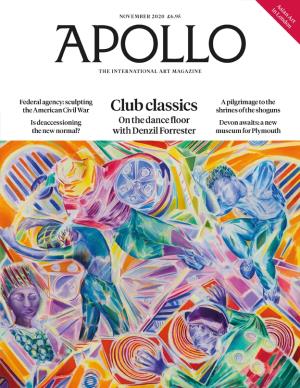 With more than 90 years of experience, Apollo is a highly respected visual arts publication featuring exclusive interviews, expert information and trustworthy guidance on collecting. Brimming with fantastic features, no matter if you´re an antique enthusiast or you prefer contemporary work, Apollo magazine highlights all exquisite art.
Offer(s)
Print Edition
Digital Edition
Enjoy Apollo magazine and unlimited access to over 5,000 magazines on your mobile and tablet. All the magazines you can read for just £7.99 a month.
Try 2 months for free.