Animals and You Magazine Subscription
Animals and You is the perfect magazine gift subscription for girls who love animals.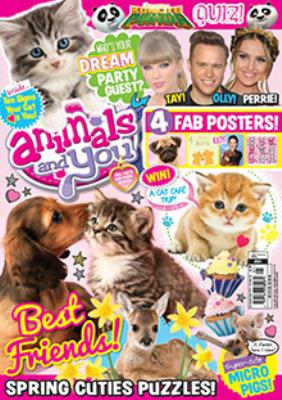 Each issue is packed full of super sweet pets and adorable wild cuties to inspire our readers to learn about animals and the environments they live in. Our motto is Fun, Facts and Furry Friends and we´re passionate about the amazing world of animals.
Offer(s)
Print Edition
Digital Edition
Enjoy Animals and You magazine and unlimited access to over 5,000 magazines on your mobile and tablet. All the magazines you can read for just £7.99 a month.
Try 2 months for free.