Vegetarian Living Magazine Subscription
An entertaining, mouthwatering read with every issue, a Vegetarian Living magazine subscription is full of great meat-free recipes for every occasion.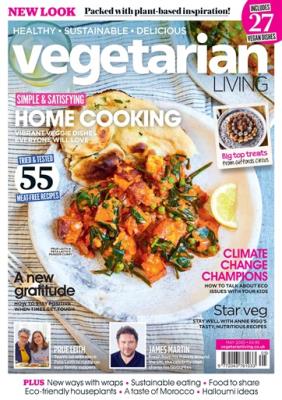 Whether youīre a lifetime vegetarian or new to meat-free alternatives, Vegetarian Living is a colourful glossy with delicious recipes for midweek meals and scrumptious lunches as well as great one pot meals and desserts with wow-factor for special occasions. With a focus on whatīs in season and available locally as well as what is good for overall health, wellbeing and fitness, itīs a great way to find fab new recipes to share with family and friends.
Offer(s)
Print Edition
Digital Edition