Chap Magazine Subscription
A wry, tongue-in-cheek attitude with a solid core of gentlemanly values and ideals make up this truly unique magazine.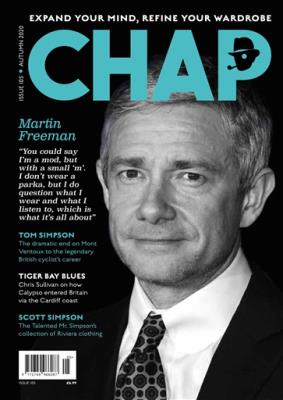 The Chap magazine subscription is the ideal read for any man of the world who prefers to take an old fashioned British view to modern society. Written by a team famed for their scrupulous approach to etiquette, dress and lifestyle, The Chap firmly believes in being courteous to ladies, speaking properly, freshly pressed trousers and a daily attire of tweed: '…no other fabric says so defiantly 'I am a man of panache, savoir-faire and devil-may-care…"´ – The Chap manifesto.
Offer(s)
Print Edition
Digital Edition