Computer Music Magazine Subscription
Computer Music is the complete guide to making music with a computer.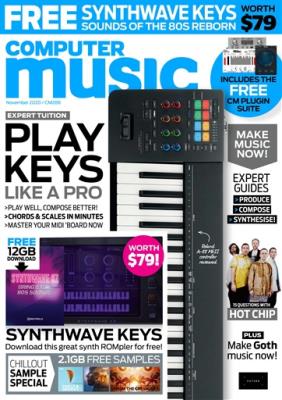 There are millions of potential musicians out there and this magazine will help them get the right software and hardware and show them how to use it. Technology is now at a stage where computer users can complete virtually every musical task in the computer domain. This magazine enables computer owners to develop their musical interest and expertise.
Offer(s)
Print Edition
Digital Edition
Enjoy Computer Music magazine and unlimited access to over 5,000 magazines on your mobile and tablet. All the magazines you can read for just £7.99 a month.
Try 2 months for free.