BBC Music Magazine Subscription
A must have for any classical music enthusiast, composer or musician looking to brush up on their knowledge and keep up to date with new music.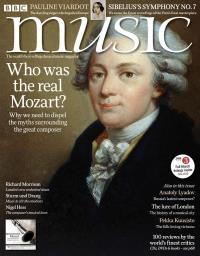 A BBC Music magazine subscription champions the most extraordinary people in classical music today with insightful interviews with the defining characters of a generation, from composers and conductors to choirmasters and broadcasters alike. With tip offs from music industry insiders on new albums, tours and music from the world´s most loved classical music artists and composers, as well as reader offers and exclusives for live classical music events, you won´t want to miss a note with BBC Music magazine.
Offer(s)
Print Edition
Digital Edition
Enjoy BBC Music magazine and unlimited access to over 7,000 magazines and newspapers on your mobile and tablet. All the magazines and newspapers you can read for just £7.99 a month.
Try 1 months for free.