Practical Boat Owner Magazine Subscription
Enjoyed and celebrated as one of the UK´s best loved boating magazines, a Practical Boat Owner magazine subscription never leaves you with a sinking feeling.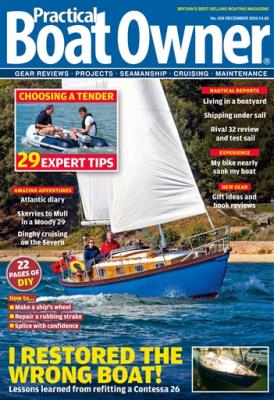 Flooded with features on every aspect of boat ownership – from browsing and buying to maintaining and safety – it´s an absolute essential for any boater worth their salt. With guides to marinas across the UK (and recommended marinas overseas) as well as the latest gear and gadgets for all your boating needs, Practical Boat Owner is a great way to keep updated whilst you´re on land.
Offer(s)
Print Edition
Digital Edition
Try FREE for 7 days.
Enjoy Practical Boat Owner magazine and unlimited access to over 5,000 magazines on your mobile and tablet. All the magazines you can read for just £7.99 a month.
Try 2 months for free.