Motor Boat and Yachting Magazine Subscription
Motor Boat & Yachting is Europe´s best-loved motorboat magazine packed full of in-depth boat reviews, cruising guides and expert sailing advice.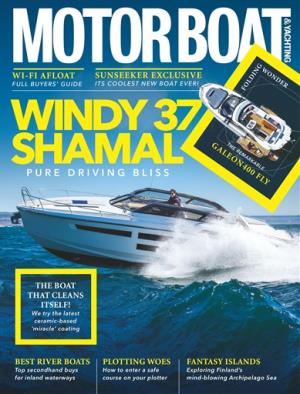 Find comprehensive coverage on independent, unbiased tests on a variety of boats inside each issue. Teaching you to get more from your own time on the water, Motor Boat & Yachting magazine features first-hand boating adventures, the latest gear reviewed and the coolest new water toys from jet boards to amphibious quad bikes.
Offer(s)
Print Edition
Digital Edition
Try FREE for 7 days.
Enjoy Motor Boat and Yachting magazine and unlimited access to over 5,000 magazines on your mobile and tablet. All the magazines you can read for just £7.99 a month.
Try 2 months for free.