Fortean Times Magazine Subscription
Fortean Times is a monthly magazine of news, reviews and research on strange phenomena and experiences, curiosities, prodigies and portents.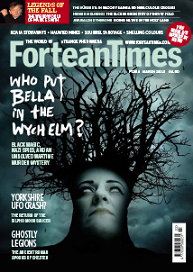 For over 35 years FT has been chronicling the stranger side of life, delivering a heady mix of weird world news, up-to-date reports and features on every aspect of the unexplained.
Offer(s)
Print Edition
Digital Edition
Try FREE for 7 days.
Enjoy Fortean Times magazine and unlimited access to over 5,000 magazines on your mobile and tablet. All the magazines you can read for just £7.99 a month.
Try 2 months for free.