Countryside Magazine Subscription
Brought to you by the NFU, Countryside magazine is a glorious colourful glossy celebrating the very best of our green and pleasant land.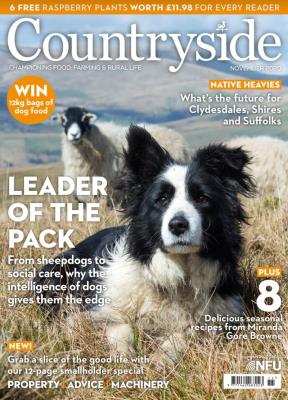 With emphasis on British food and farming today, with a Countryside magazine subscription, you´ll find all the latest news and updates in rural life – from farming to wildlife, dogs and horses, keeping livestock, rural shows and events, to make the most of your own garden and much, much more.
Offer(s)
Print Edition
Digital Edition
Enjoy Countryside magazine and unlimited access to over 7,000 magazines and newspapers on your mobile and tablet. All the magazines and newspapers you can read for just £7.99 a month.
Try 1 months for free.