Classic Cars Magazine Subscription
A Classic Cars magazine subscription takes readers back to the most interesting cars and people with every issue.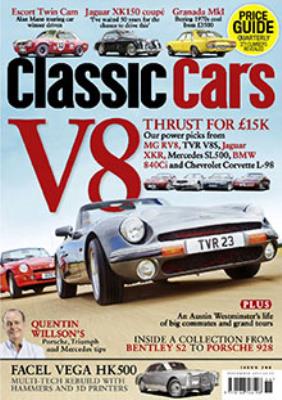 Classic Cars is one of Britain´s longest established cars magazines and is filled with fresh insight, evocative photography and fascinating stories. Packed with road tests, drive stories and expert buying advice, Classic Cars is perfect for any car fanatic.
Offer(s)
Print Edition
Digital Edition
Enjoy Classic Cars magazine and unlimited access to over 5,000 magazines on your mobile and tablet. All the magazines you can read for just £7.99 a month.
Try 2 months for free.