Psychologies Magazine Subscription
The perfect magazine for any woman who looks for a balanced mind and life, a Psychologies magazine subscription is the ideal read for anyone looking to improve certain aspects of their life – wh.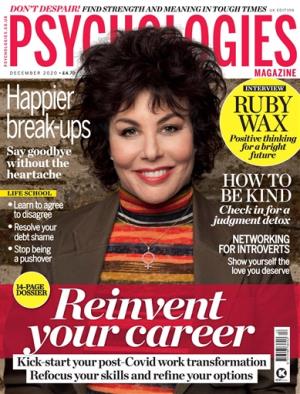 Steering away from the traditional womenīs magazines focused on how you look, Psychologies is written with how you feel in mind. With recommendations for books, fitness tips for mind, body and spirit as well as life advice on all areas of your interests (as far ranging as fashion and beauty to politics to home to ecology), a Psychologies magazine subscription is a fantastic read to look forward to every month.
Offer(s)
Print Edition
Digital Edition