Prima Magazine Subscription
Are you looking for the ultimate glossy magazine for the mature, modern woman.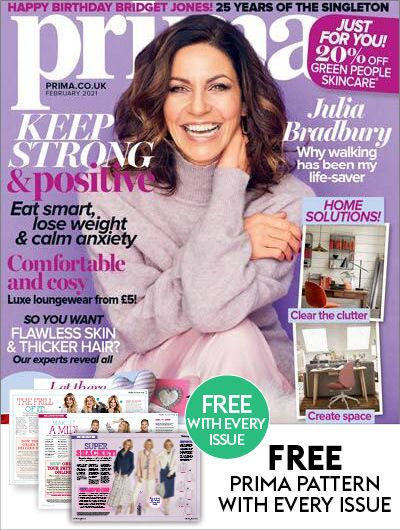 Prima is the magazine subscription for you. With a Prima magazine subscription, you´ll discover all the UK´s leading affordable women´s lifestyle magazine has to offer, with endlessly savvy reader tips on fashion, beauty, home ideas, cooking, crafting, entertaining, health and wellbeing in every single issue.
Offer(s)
Print Edition
Digital Edition
Enjoy Prima magazine and unlimited access to over 5,000 magazines on your mobile and tablet. All the magazines you can read for just £7.99 a month.
Try 2 months for free.