Grazia Magazine Subscription
If you´re looking for a weekly dose of the glossiest trends, A-list gossip and beauty news, a Grazia magazine subscription is the ultimate essential for you.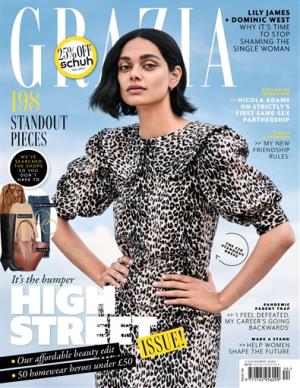 Bursting with the latest from the red carpet, you´ll hear all the latest celebrity secrets every week featuring a long list of Hollywood favourites like Taylor Swift, Cara Delevigne and Jennifer Aniston. Grab it today and save on the cover price every week. Don´t forget that someone special with a gift subscription – the gift that keeps giving all year round.
Offer(s)
Print Edition
Digital Edition
Enjoy Grazia magazine and unlimited access to over 7,000 magazines and newspapers on your mobile and tablet. All the magazines and newspapers you can read for just £7.99 a month.
Try 1 months for free.
Free Issue(s)