World Soccer Magazine Subscription
World Soccer is the essential magazine subscription for any devotees of the world's most popular sport, covering all the latest action in both club and international football.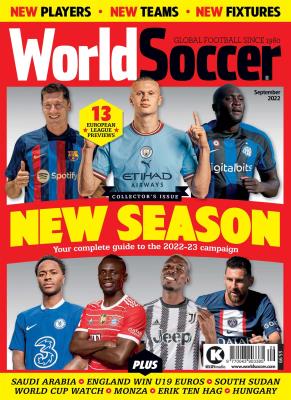 World Soccer magazine delivers a plethora of breaking news and expert opinions from the beautiful game´s leading journalists, as well as unparalleled reporting on all of Europe's top leagues and face-to-face interviews with superstars past, present and future. .
Offer(s)
Print Edition
Digital Edition
Enjoy World Soccer magazine and unlimited access to over 5,000 magazines on your mobile and tablet. All the magazines you can read for just £7.99 a month.
Try 2 months for free.