Wisden Cricket Monthly Magazine Subscription
Wisden Cricket Monthly is a fresh, contemporary magazine from the most trusted name in cricket writing featuring the best writers, columnists and interviews every month.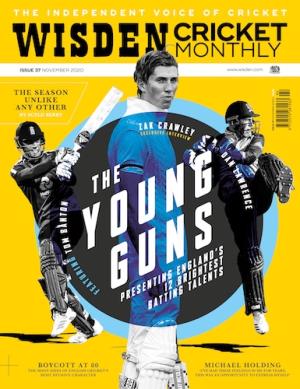 WCM is committed to covering, analysing and celebrating the game in all its forms and offers unrivalled coverage of the amateur game as well as the elite. The magazine is edited by Phil Walker and Jo Harman and features the very best columnists including Lawrence Booth, John Stern, Andrew Miller and Elizabeth Ammon.
Offer(s)
Print Edition
Digital Edition