What Hi-Fi? Magazine Subscription
If you´re always looking for the brightest screen, clearest speakers and the latest tech news, a What Hi-Fi.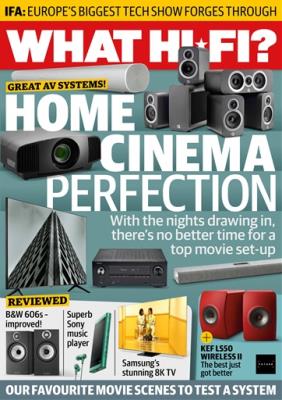 Sound and Vision magazine subscription is the perfect choice for you. What Hi-Fi. Sound and Vision is the world´s top independent guide to the electrical entertainment sector- from running headphones to the best TVs. Featuring the very latest updates and innovations (and trusted reviews of the most recent products on the market), you´ll know when to buy and when to wait for the next update with the best hi-fi magazine around.
Offer(s)
Print Edition
Digital Edition
Enjoy What Hi-Fi? magazine and unlimited access to over 5,000 magazines on your mobile and tablet. All the magazines you can read for just £7.99 a month.
Try 2 months for free.