Vegan Food and Living Magazine Subscription
For those who are vegan or want to try vegan and find out more about this lifestyle, then a Vegan Food & Living magazine subscription is what you need.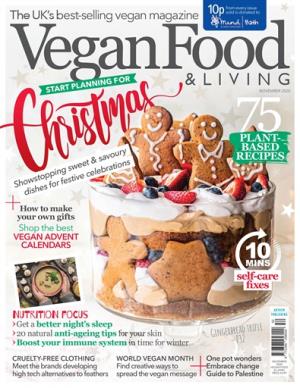 With over 75+ recipes inside every issue, this is the perfect magazine to take your culinary skills to the next level. Full of articles and features on how to go vegan, from accidentally vegan products to expert nutrition guides, Vegan Food & Living helps you understand veganism perfectly. Celebrating the vegan lifestyle, Vegan Food & Living is a bestselling and multi-award winning magazine.
Offer(s)
Print Edition
Digital Edition