Tractor and Farming Heritage Magazine Subscription
Tractor delivers the latest news and developments in the tractor and machinery world while taking a nostalgic look back at how farming technology has advanced over the last century.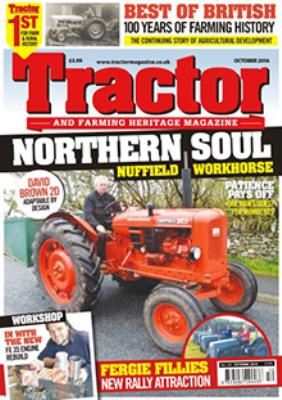 Rare and unusual machines, both restored and unrestored, are examined and their histories are retold along with those of their manufacturers. The magazine interviews proud owners and skilled restorers and is packed with in-depth technical features, up-to-date sales and marketplace news, rally reports from across Britain, models and rare photographs from an extensive archive.
Offer(s)
Print Edition
Digital Edition