BBC Top Gear Magazine Subscription
Calling all petrolheads. BBC Top Gear magazine is the bestselling car publication in the UK dedicated to modern motoring with the latest and greatest in the world of automobiles.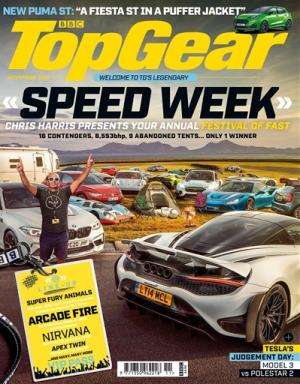 With a Top Gear magazine subscription, fans of the popular TV series will discover an outstanding car magazine that really revs your engine every month, with news, reviews and celebrity interviews. Now featuring the newest stars of the show – Matt LeBlanc, Sabine Schmitz, Eddie Jordan, Chris Harris, Rory Reid – plus the ever elusive character, The Stig.
Offer(s)
Print Edition
Digital Edition