Week Magazine Subscription
Want to grab the latest news in a digestible weekly format.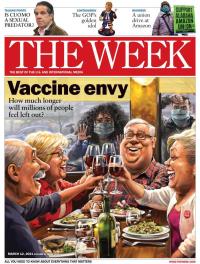 Look no further than The Week magazine subscription, which brings together the best of British and international media into one weekly publication, delivered hassle free direct to your door. The Week magazine covers current affairs and topics from around the globe in a light-hearted yet informative way, from sport to politics, entertainment to technology and business to the arts, you´ll find all the news from the past 7 days.
Offer(s)
Print Edition
Digital Edition