Economist Magazine Subscription
Championing an independent viewpoint and global approach to its impressive readership of over 3 million, an Economist magazine subscription is an absolute essential for followers of international news.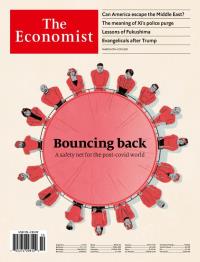 Interested in getting the facts behind the latest news, finances and current affairs. Championing a 'unique global perspective´, The Economist takes an informed and independent approach to politics, news and UK/international business. Each week, The Economist gives you the lowdown on (and the story behind) major developments around the world.