Classic MotorCycle Magazine Subscription
If you love a life on two wheels with a classic twist, The Classic Motorcycle magazine subscription is the perfect read for you.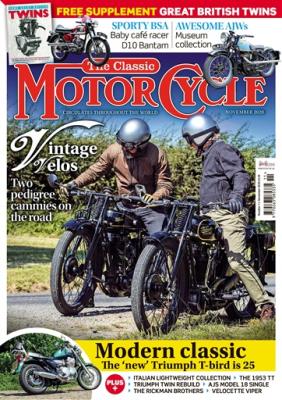 Delivered straight to your door every month, The Classic Motorcycle is full of fantastic features on all things classic motorcycling. Whether you´re a newbie to the classic scene or a long term rider with a treasured collection of vintage bikes, this is a magazine that´s bound to give you your classic motorcycle fix.
Offer(s)
Print Edition
Digital Edition
Enjoy Classic MotorCycle magazine and unlimited access to over 5,000 magazines on your mobile and tablet. All the magazines you can read for just £7.99 a month.
Try 2 months for free.