Take a Crossword Magazine Subscription
Love whiling away the afternoon with a mind-boggling crossword to idle over.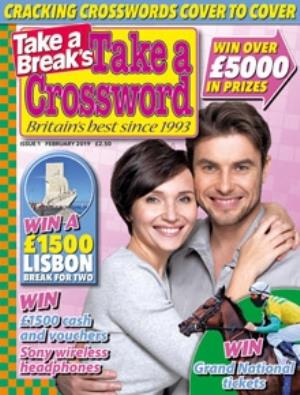 A Take a Crossword magazine subscription from the Take a Break magazine collection is just what you need to keep you busy until the next issue drops through your letterbox. Take a Crossword magazine is the UK´s bestselling crossword magazine, filled with crossword puzzles for all levels of expertise.