Suffolk Magazine Subscription
Suffolk magazine covers everything there is to love about this beautiful county, from the rolling countryside to the marvellous coastline, towns and villages.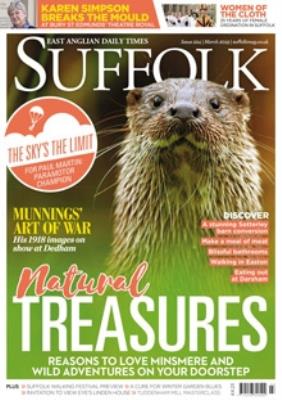 Featuring both the people and the places that make Suffolk so great, you´ll get a monthly dose of all the heritage and traditions waiting to be discovered with Suffolk magazine. A guide to enjoying life in Suffolk, whether you live here or simply enjoy visiting, this magazine features upcoming events, seasonal food and drink, how to make your house a home, and how to enjoy yourself in and around this wonderful county.
Offer(s)
Print Edition
Digital Edition
Enjoy Suffolk magazine and unlimited access to over 5,000 magazines on your mobile and tablet. All the magazines you can read for just £7.99 a month.
Try 2 months for free.