Simply Lettering Magazine Subscription
Simply Lettering is a brand-new magazine for everyone interested in modern calligraphy, from complete beginners to seasoned experts.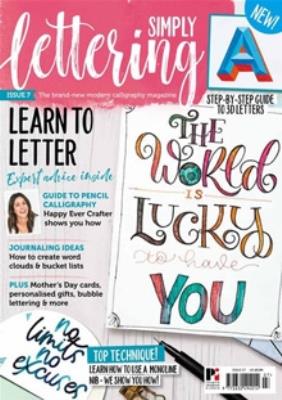 Hand lettering has become a huge trend, and is seen everywhere from wedding invitations and personalised gifts, to retail packaging and home décor. With Simply Lettering, you can learn how to create beautiful brush lettering and fancy scripts yourself and use those skills in a wide range of beautiful and practical projects, from cards and gift tags, to bullet journals and planners.
Offer(s)
Print Edition
Digital Edition