Simply Crochet Magazine Subscription
Are you hooked on handmade. A crocheting, crafting fanatic.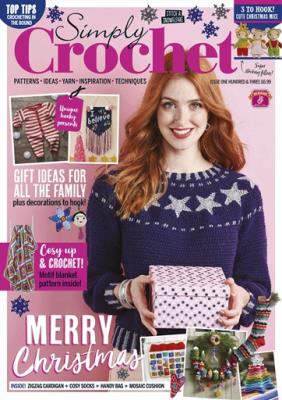 You´ll love a Simply Crochet magazine subscription, filled with great makes and guides to different projects in every issue. If you´ve ever wondered how to make a blanket, a rug, a garment of clothing or perhaps something more surprising in crochet like a lampshade or unicorn slippers, the team and crafters behind Simply Crochet magazine will help you get started.
Offer(s)
Print Edition
Digital Edition
Enjoy Simply Crochet magazine and unlimited access to over 5,000 magazines on your mobile and tablet. All the magazines you can read for just £7.99 a month.
Try 2 months for free.