Real Classic Magazine Subscription
Real Classic magazine is the ultimate read for any bike fanatic.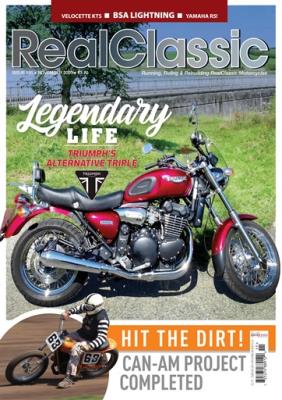 Discussing vintage and classic motorcycles as they are restored, refurbished and ridden, this magazine is jam-packed with the latest updates, technical advice and show coverage. Filled with road tests, rebuild reports, tales from the shed and articles written by real-life riders, you´ll never want to miss an issue of Real Classic magazine.
Offer(s)
Print Edition
Digital Edition
Enjoy Real Classic magazine and unlimited access to over 5,000 magazines on your mobile and tablet. All the magazines you can read for just £7.99 a month.
Try 2 months for free.