Pro Cycling Magazine Subscription
Bringing readers exciting coverage of the competitive world of professional European road cycling, Pro Cycling magazine is the authoritative voice for everything a cyclist needs to know and the latest.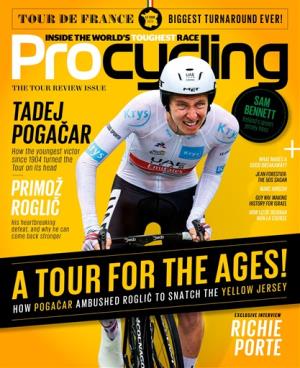 Each issue is packed full of interviews with professional cyclists and sports science experts, reviews on the latest gear and updates on the latest and upcoming races. Featuring insider advice direct from the pro road cycling world, exclusive bike reviews, offers and competitions - Pro Cycling covers all aspects of this great sport.
Offer(s)
Print Edition
Digital Edition
Enjoy Pro Cycling magazine and unlimited access to over 5,000 magazines on your mobile and tablet. All the magazines you can read for just £7.99 a month.
Try 2 months for free.