Practical Motorhome Magazine Subscription
A Practical Motorhome magazine subscription is the ideal year-round read for motorhome owners across the UK.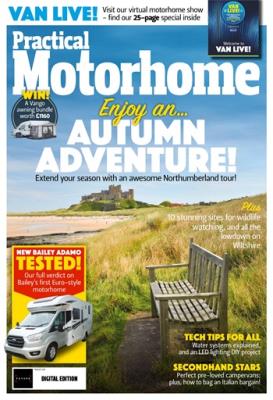 Filled with practical advice on buying, selling and owning a motorhome, you´ll find everything you need to keep your home-away-from-home well maintained, modern and looking the business. Written by a dedicated team with a wealth of expertise on motorhomes, you´ll find out all the big news and updates on the latest models and brands, as well as motorhome events across the country – the ideal opportunity to meet other owners or even invest in a new motorhome.
Offer(s)
Print Edition
Digital Edition
Enjoy Practical Motorhome magazine and unlimited access to over 5,000 magazines on your mobile and tablet. All the magazines you can read for just £7.99 a month.
Try 2 months for free.