Practical Caravan Magazine Subscription
An ideal read for any keen caravan owner, a Practical Caravan magazine subscription brings you the best caravans available, rated and reviewed by an expert team, alongside ideal tow cars, places to go.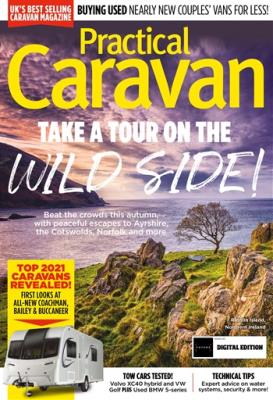 Written by an expert team who love nothing more than packing a bag and taking home with them in their trusted caravan, Practical Caravan magazine is filled with handpicked tours, trails and sites to take your caravan with great views and sights to take in across the UK. Whether you´re a newbie in the caravanning community or you´ve had caravan holidays since childhood, there´s plenty to get excited about in this thriving community.
Offer(s)
Print Edition
Digital Edition
Enjoy Practical Caravan magazine and unlimited access to over 5,000 magazines on your mobile and tablet. All the magazines you can read for just £7.99 a month.
Try 2 months for free.