Platinum Magazine Subscription
A brand new magazine for mature women who want to live, look and feel fabulous.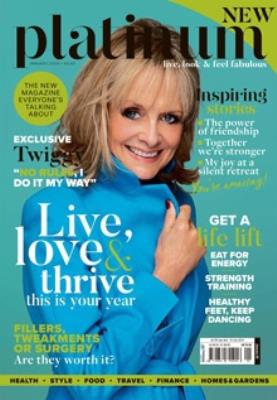 Platinum magazine is a brand new women´s lifestyle magazine hitting the shelves for confident, bold and fun-loving females over 55.
Offer(s)
Print Edition
Digital Edition
Enjoy Platinum magazine and unlimited access to over 7,000 magazines and newspapers on your mobile and tablet. All the magazines and newspapers you can read for just £7.99 a month.
Try 1 months for free.