PlantBased Magazine Subscription
A revolution in food and eco-friendly nutrition, a PlantBased magazine subscription will educate and inspire you to try a meat and dairy-free way of life, with a flexible approach for those who want t.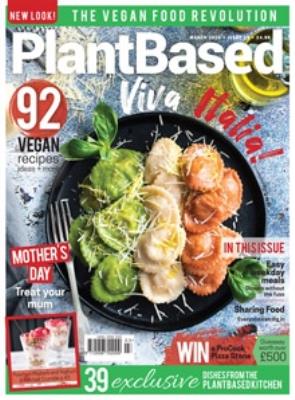 PlantBased magazine is all about finding the facts when you make a change to your nutrition and lifestyle. Discover colourful, healthy recipes in every issue – whether you´re looking for meals in minutes and healthy swaps to sugary snacks, or you want filling feasts aplenty. Whatever your motivations for pursuing a plant-based diet – health, environment or ethically – this is the perfect read for you.
Offer(s)
Print Edition
Digital Edition