Parchment Craft Magazine Subscription
A Parchment Craft magazine is the only publication of its kind, making the best read for parchment craft enthusiasts, beginners and advanced alike.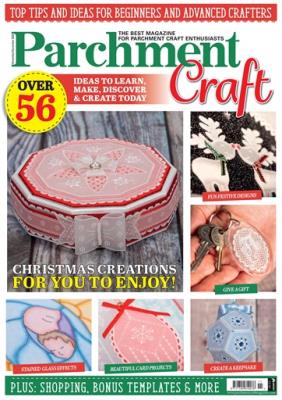 From in-depth how-tos and top tips to a variety of inspirational ideas, you´ll discover something new to craft with each and every issue. Parchment Craft magazine is filled with templates and projects, including thank you, birthday and greeting cards - there are so many different designs to craft.
Offer(s)
Print Edition
Digital Edition
Enjoy Parchment Craft magazine and unlimited access to over 5,000 magazines on your mobile and tablet. All the magazines you can read for just £7.99 a month.
Try 2 months for free.