PaperCrafter Magazine Subscription
PaperCrafter magazine is a creative monthly read full of artistic ideas for every card maker, from embossing and 3D to folk art effects and die-cutting.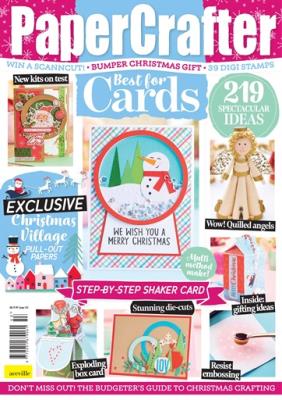 Brimming with beautiful kits and paper books so that you can give your projects a fresh new look each month, this is the must-buy magazine for makers. Whether you´re new to card making or are a seasoned crafter, you´ll love the projects inside PaperCrafter magazine.
Offer(s)
Print Edition
Digital Edition
Enjoy PaperCrafter magazine and unlimited access to over 5,000 magazines on your mobile and tablet. All the magazines you can read for just £7.99 a month.
Try 2 months for free.