Natural Health Magazine Subscription
Natural Health magazine is the ultimate guide for natural and alternative wellbeing advice.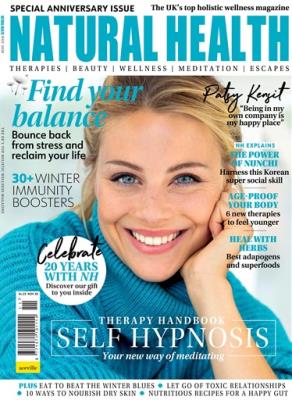 With features covering nutrition, beauty, yoga, natural remedies and much more, you can be sure that Natural Health magazine will provide you with everything you need to know about maintaining a healthy and wholesome lifestyle. Whether you´re experienced with holistic living or a beginner to the scene, every issue of Natural Health magazine will provide you with a plentitude of encouragement, guidance and recommendations to suit whatever stage of the alternative wellbeing journey you´re on.
Offer(s)
Print Edition
Digital Edition
Enjoy Natural Health magazine and unlimited access to over 5,000 magazines on your mobile and tablet. All the magazines you can read for just £7.99 a month.
Try 2 months for free.