Motor Sport Magazine Subscription
Calling all lovers of fast, furious and roaring engines.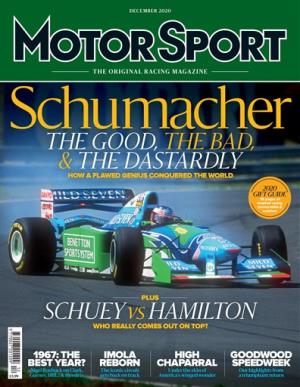 A Motor Sport magazine subscription is just what you need to get your monthly fix of F1, Moto GP, Grand Prix and motorsport news. Full of features on sportsmen and women across F1 and Moto GP, plus the teams and engines you want to hear about, it´s the best motorsport resource around. Founded in 1924, the team behind Motorsport magazine are real F1 and Moto GP enthusiasts, so you´ll be reading from true experts and fans of the sports.
Offer(s)
Print Edition
Digital Edition
Enjoy Motor Sport magazine and unlimited access to over 5,000 magazines on your mobile and tablet. All the magazines you can read for just £7.99 a month.
Try 2 months for free.