Menīs Fitness Magazine Subscription
Mens Fitness is for anyone who wants to look good and feel great.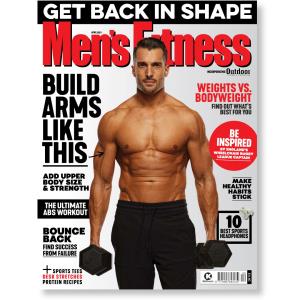 From training tips to advice on mental wellbeing, nutrition know-how to the latest in fitness tech, MF is your ultimate guide to greater health and happiness. Menīs Fitness is the magazine dedicated to helping you become fitter, healthier and happier. Rather than wasting your time listening to the wrong advice, turn to Menīs Fitness for expert insight on how to build muscle, burn fat, beat stress and become the best version of you.
Offer(s)
Print Edition
Digital Edition