Long Live Vinyl Magazine Subscription
The UK´s number 1 magazine dedicated to all things vinyl.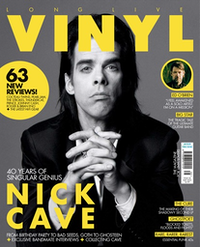 Long Live Vinyl magazine features the latest news, views and opinions, interviews with artists, and reviews of the latest releases, re-releases and boxsets. You´ll also discover how to build the perfect systems, the thinking behind popular concept albums and the greatest final tracks inside every issue.
Offer(s)
Print Edition
Digital Edition