Long Live Vinyl Magazine Subscription
The UK´s number 1 magazine dedicated to all things vinyl.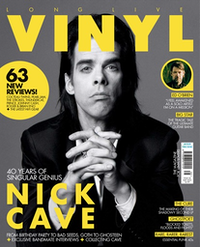 Long Live Vinyl magazine features the latest news, views and opinions, interviews with artists, and reviews of the latest releases, re-releases and boxsets. You´ll also discover how to build the perfect systems, the thinking behind popular concept albums and the greatest final tracks inside every issue.
Offer(s)
Print Edition
Digital Edition
Enjoy Long Live Vinyl magazine and unlimited access to over 5,000 magazines on your mobile and tablet. All the magazines you can read for just £7.99 a month.
Try 2 months for free.