Kitchen Garden Magazine Subscription
Kitchen Garden magazine is the top-selling publication for keen gardeners who prefer to produce what they eat; with handy practical tips to ensure your food is fresh from allotment to dinner table.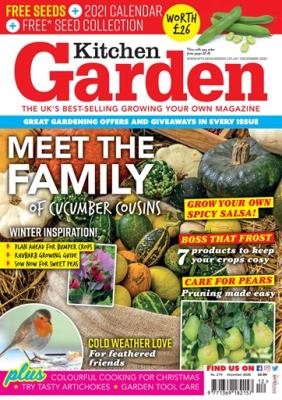 Every month with a Kitchen Garden magazine subscription you will learn new and handy techniques to cultivate your fruit and vegetables, plus regular features containing recipes to turn your fresh veg into tasty meals.
Offer(s)
Print Edition
Digital Edition
Enjoy Kitchen Garden magazine and unlimited access to over 5,000 magazines on your mobile and tablet. All the magazines you can read for just £7.99 a month.
Try 2 months for free.