Investors Chronicle Magazine Subscription
Investors Chronicle provides private investors with tips and ideas to make money and grow their wealth.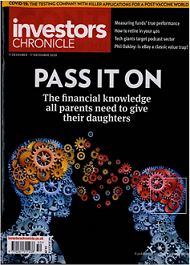 The Investors Chronicle is a weekly magazine in the United Kingdom for private investors and is published by the Financial Times Group. The magazine publishes articles about global markets and sectors, and news on corporate actions such as takeovers and share issues. It was established in 1860, and has been considered a "highly influential magazine".